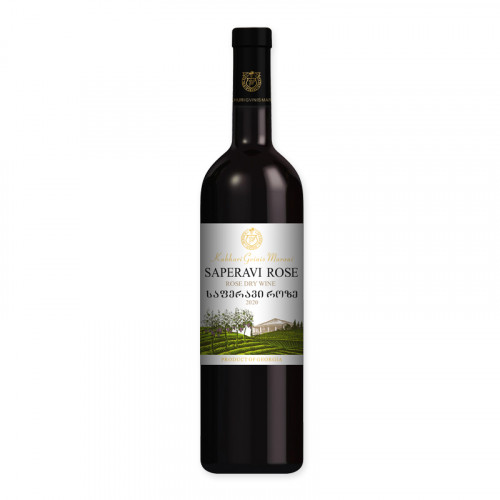 New
Georgian rose dry wine Kakhuri Gvinis Marani Saperavi Rosé
Stock:

5

Model:

KGM-rose-saperavi
Country: Georgia
Volume: 0.75
Grapes: Saperavi
Serving temperature: 8°C
Manufacturer: Kakhuri Gvinis Marani
Region: Kakheti
Total Sulphites:
Stylistics: powerful taste, and a wonderful balance between a fresh acidity and some fruity notes
This delicious KGM Saperavi Rosé is made from the Saperavi grape. The vineyard is located in the Kakheti region in eastern Georgia at approximately 500 meters above sea level.
The Saperavi grape is not without reason the best-known and most cultivated grape in the country, it is the basis of many excellent wines, which are mainly produced in the Kakheti region. Normally a Rosé is made with very short skin contact. This Rosé is a unique exception: the Saperavi grape is one of the 17 teinturier grapes in the world. This means that the grape has red flesh and in the case of the Saperavi grape, a thick purple skin. Pressing the grape is therefore sufficient to produce this Rosé. The great thing about this Rosé is that it has a nice full taste, but has slightly fresh acids that combine nicely with the fruitiness. A beautiful versatile wine that you can enjoy in the sun, but can also serve with a nice meal where fish such as mackerel is on the menu.