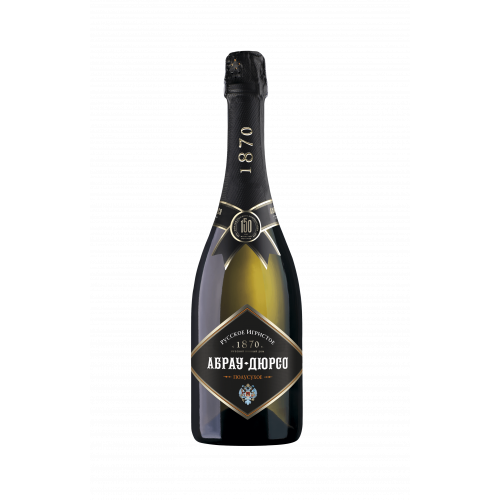 Sparkling wine "Abrau Durso" semi-dry white, 0.75l
Sparkling wine of a beautiful golden color is remembered for its festive brilliance and steady play of small bubbles.
Grapes: chardonnay, riesling, sauvignon blanc, aligote, pinot blanc
The aroma is distinguished by floral-fruity tones characteristic of the Charmat method and hints of sweet tropical fruits.
The taste is well balanced, fresh, with a sweetish-honey aftertaste characteristic of a semi-dry wine.
Pairings: This is a wine for a festive evening. A wonderful aperitif option and an excellent accompaniment to cheeses and fruit desserts.