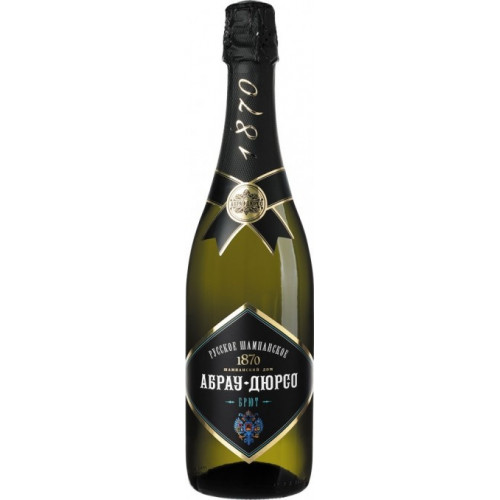 Sparkling wine "Abrau Durso" Brut white, 11.5%, 0.75L
Color
Champagne is a delicate, brilliant pale golden color with a beautiful game of steady small bubbles.
Taste
The fresh and invigorating taste of champagne ends with a pleasant, aromatic finish.
Scent
The light aroma of champagne is dominated by floral and fruity shades.
Gastronomic combinations
This versatile champagne will make a good pair for many dishes and snacks, especially for oysters, light salads and steamed fish dishes, and is also a great aperitif.