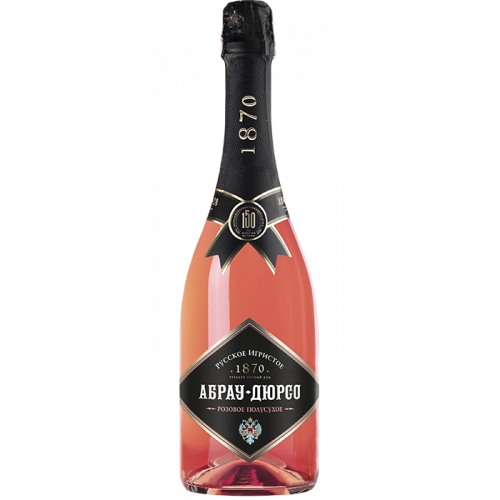 Sparkling wine "Abrau Durso" dry rose, 0.75l
Ingredients: Dry table white and red wine materials, fermented grape must.
The wine attracts attention with its very beautiful pink color with a ruby sheen and a steady play of bubbles. Delicate and fresh aroma is filled with tones of forest red berries, raspberries and strawberries.
The full and silky taste maintains an excellent balance between fruity sweetness and acidity, resulting in a pleasant aftertaste. Delicate wine for a romantic evening and a wonderful gastronomic pair for a berry dessert.