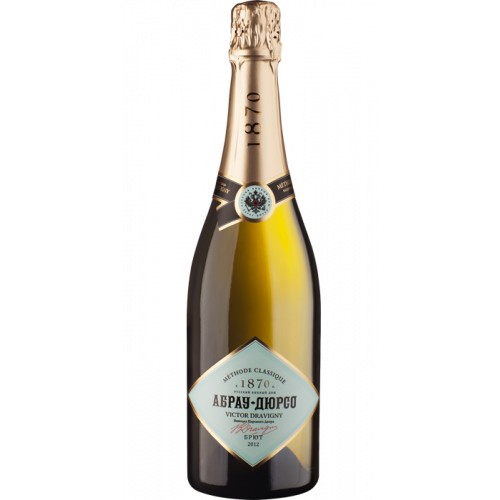 Sparkling wine "Abrau Durso" Brut white Victor Dravigny, 0.75L
The wine attracts the eye with a vigorous and stable play of thin streams of gas, it is remembered for its beautiful brilliance and refined color shade of light gold. The delicate and delicate aroma surprises with a skillful interweaving of fresh fruit nuances and aging tones, a harmonious combination of cherry plum, quince, yellow apples, sunflower and sweet cream.
Taste: predominantly fruity, very pleasant and full, refreshed with gas and refined with a fine mineral bitterness in the aftertaste.
Consist: Chardonnay, Pinot Blanc, Riesling
Awards: Mundus Vini Silver, Bronze Decanter World Wine Awards 2020
Classic brut is a versatile gastronomic wine that can be served as an aperitif, on the eve of a dinner party, and during a meal.