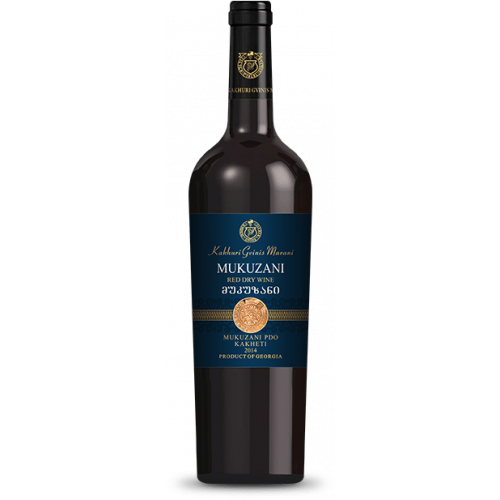 Georgian red dry wine KGM Mukuzani, 750ml
Stock:

In Stock

Model:

4860101020026
Country: Georgia
Color: red
Sugar: dry
Volume: 0.75
Grapes: Saperavi
Manufacturer: Kakhuri Gvinis Marani
Region: Kakheti
Stylistics:
Mukuzani is one of the most famous wines in Georgia. Its history dates back to 1888 and has been awarded numerous international awards. The wine is named after the small village of Mukuzani in the Kakheti region, where the red Saperavi grape variety grows on the mountain slopes. The production technology involves fermentation and long-term aging in oak barrels.
Kakhuri Gvinis Marani Mukuzani wine is distinguished by a rich dark ruby ​​color, ripe red berries and dried fruits, as well as distinct notes of vanilla and cedar, are felt in the aroma. Complex berry taste with licorice and pepper tones, good balance of acidity and tannins.
Ideal combination with meat and game with berry sauce.