What are our customers saying:
Nice shop, made 3 orders, always good quality and service, always get an answer via whatsapp. Recommend!!! :)
Ordered in the afternoon, arrived in a few hours. Super fast delivery and fresh! Was really pleasantly surprised!!! Will definitely order more!
Loved the purchase and free fast shipping from Nach Store! In the assortment there is even a pastille, which is in Nid. you can't buy it anywhere else, and Ivan-tea without the admixture of black tea. The products from the freezer arrived in perfect condition. The communication between the store owners and customers is such that you get purchases from the hands of good friends. I sincerely recommend!
Best store in The Hague for Russian and other Post-Soviet countries products!! Recommended
I met the store online, took the risk of ordering with delivery and did not regret it! The dumplings arrived perfect, not frozen and not stuck together! Great! Then I visited the store, got acquainted closer with the assortment, a lot of native and tasty things) So I will contact you again and advise everyone! 👍 Of the benefits: fast delivery when ordering online and pleased that you can order meat and make a reservation if you can't pick it up right away. The main discovery for me is that here you can buy beef tongue! Very hard to find in the Netherlands Yes, and more ... Depending on the amount of the purchase, there is a system of discounts, it pleases)
THANK YOU!!!Good day! With a sincere heart and great pleasure, I express THANKS to the owners of the store NATALIA and DMITRY for the prompt and quick response to new customers, which does not allow doubting the right choice of an online store)!!!It was my first order, which left the best impressions about the store and its owners!!! All questions were answered instantly and I received answers in full, which did not create the need for clarification... This speaks of competence and extensive work experience.The products I received were all the freshest, well packaged with a cooling element and delivered even before the appointed time, which surprised me and made me very happy!!!)The work of the store is organized at the highest level! It's nice to communicate with such people and buy products from them!I recommend "NASH" grocery store to everyone!!!Sincerely, your buyer!!!
Excellent shop! Very fast delivery! Unobtrusive service. They try to make it convenient for you. Can be discussed via whatsup order details. Well done! Thank you!
Very fast delivery and fresh tasty products. Wide selection of goods. Will definitely order more often. Communication was great! What I also liked, is that you can opt for a delivery in a crate that they take back immediately once you've emptied it: less packaging waste, hence, better for the environment! :)
I have been buying products in this store both online and offline for more than 6 months. And every time I am grateful and grateful to all the store employees for the excellent service and excellent product. Ira, Natasha and Dmitry you are super well done!!! Thank you!!!
Thank you very much for a piece of the motherland, we were pleasantly surprised when we found your store! Timely help with questions, fast processing and delivery. Delicious and fresh products, a large selection for every taste! Definitely will be ordering more!
I bought some Armenian wine that was sent to me to Sweden. very good service and contact with Dmitry. thanks Nashonline!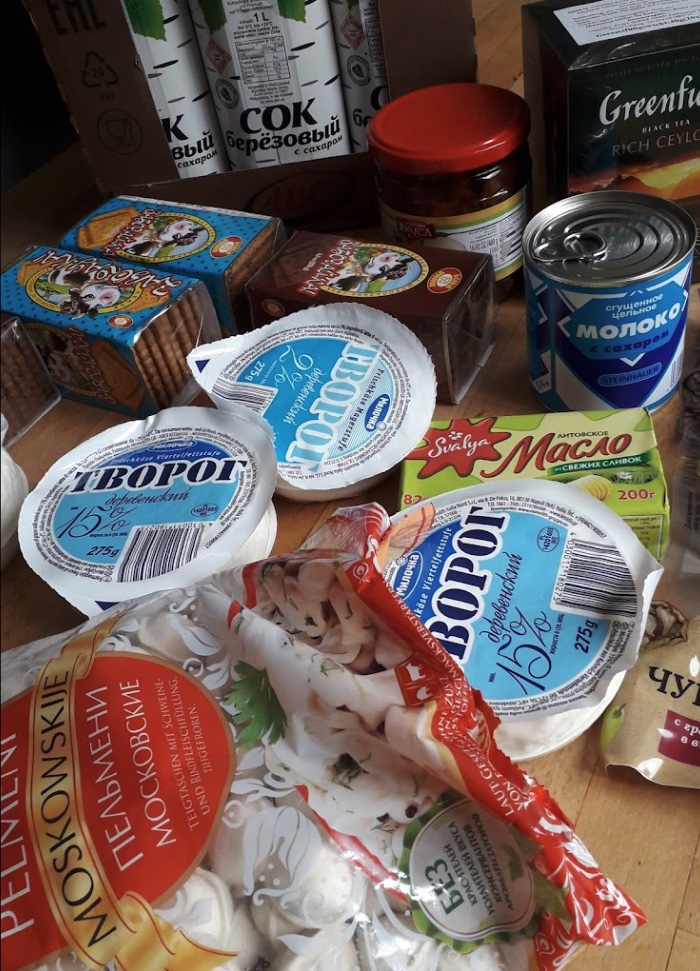 Good store! I regularly order products, very convenient site. Large selection, everything is fresh, prices are lower than in other stores, orders today for tomorrow, the courier is punctual, questions are answered promptly and politely. Keep it up guys!
Great choice of Georgian wines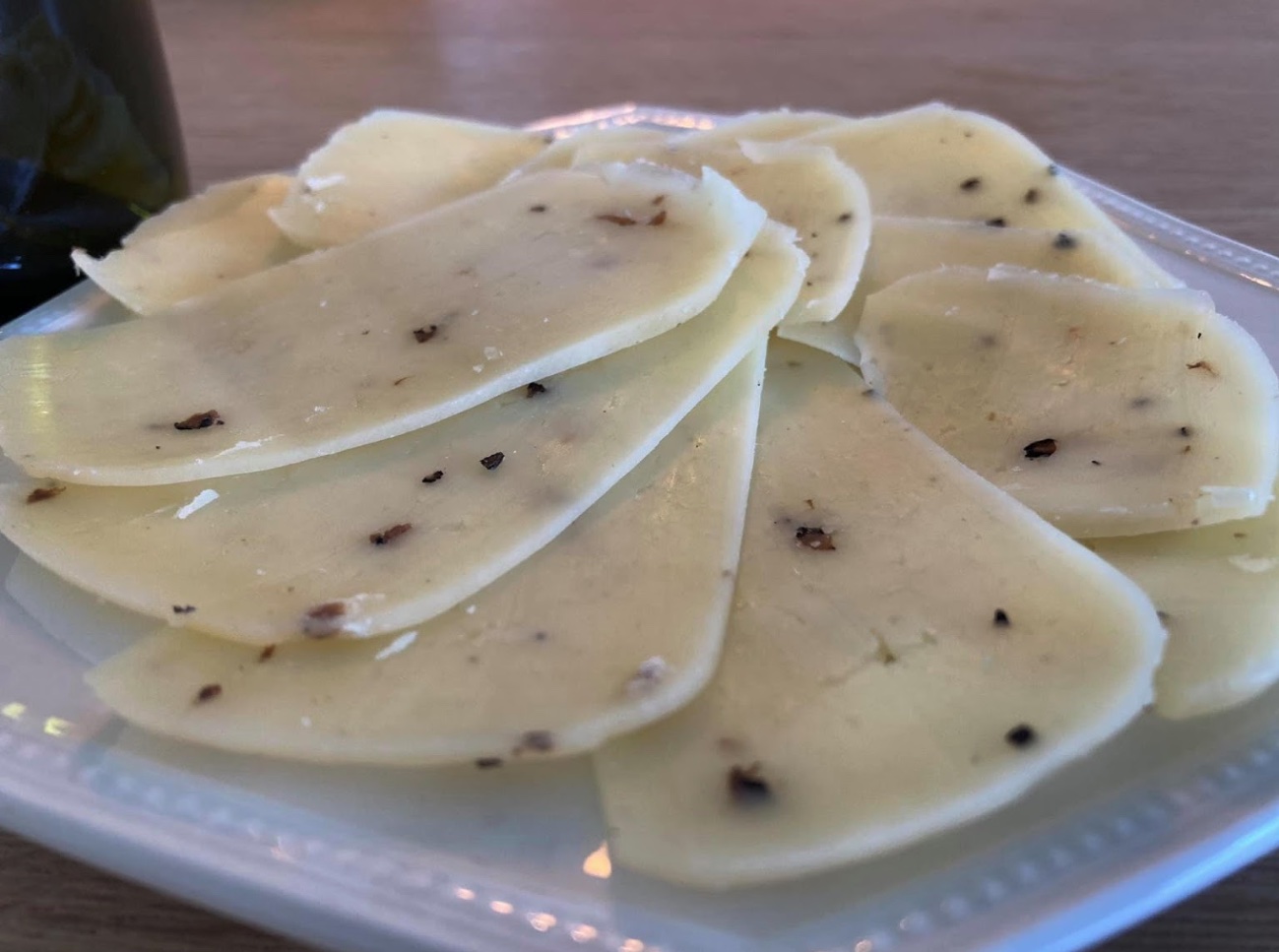 Professional, customer oriented, great owners! The choice of products is very large, not limited only to products from the post-Soviet countries, there are goods from the countries of Eastern Europe.
I ordered for the first time and everything went great. Everything on the website is clear and concise, even the expiration date is indicated for products close to its expiration date. The order was delivered at the agreed time, the frozen food was as if fresh from the freezer. I was pleasantly surprised by the service - the bags were handed over from hand to hand at the doorstep with wishes for good holidays. I recommend - the quality and service are very good.
A store to recommend. Good selection of products, everything is fresh, excellent service and very polite staff. I will definitely be ordering more!
In a seemingly insoluble situation, the team did everything to ensure that the buyer did not leave and was satisfied. Everything and even more!! ! Thanks a lot! Recommend.
Good products and fast delivery
We have been using the store for over a year. Love the prompt delivery! Great selection of products! If something is not in stock, the employees quickly respond to the wishes of customers.
Great company! An excellent, proactive team of motivated people who care about customers and take their work seriously and responsibly. Well done!!!! 5 stars!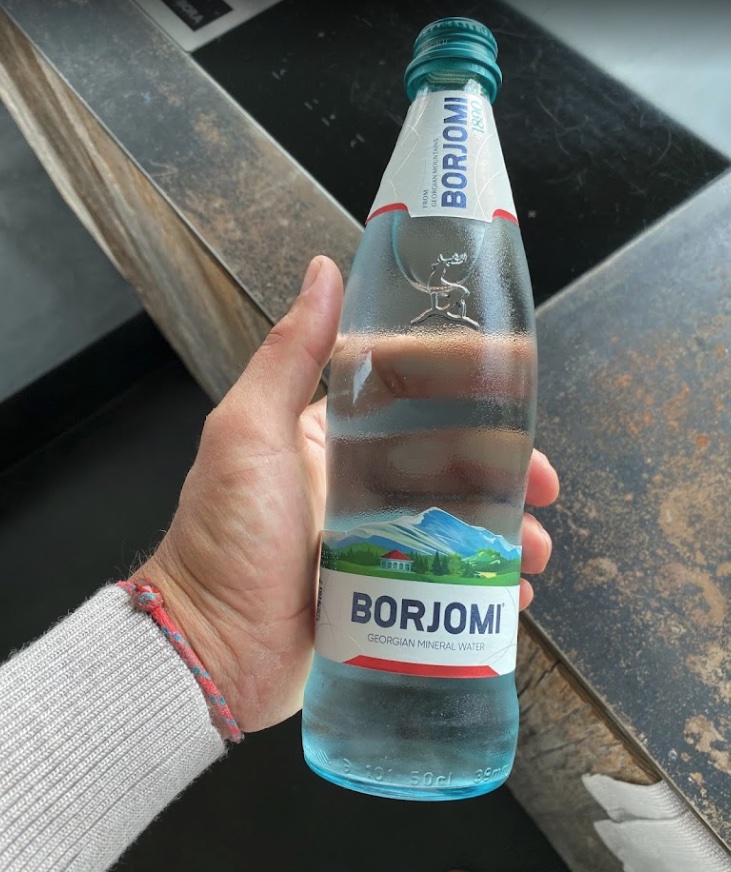 Dmitry at Nashonline was super friendly and very communicative. I did a big order of Borjomi water and compared other offers but he had the best price and was super efficient. Thanks a lot, all the best with the online shop and your new shop in brick and mortar! Cheers!
Nice shop with a great variety of delicious products and fast delivery. If you want to surprise your guests with something tasty and unique - buy pomegranate wine. Everyone, who tastes it falls in love right away!
Got recently amazing turkey! Even if you're not a super chef you'll be surprised with its taste. Superb quality! Highly recommend for the coming festive period!
The store has very good customer service and products, when ordering online everything is packed very well. The products are of good quality and the owners are very nice, I will definitely order again!
Good shop - ordered several times with home delivery and liked the service. I was also pleased that the site is translated into Ukrainian - again, good customer orientation. But the best thing for me personally is that you can order "Kyiv Cake" here, which I love very much. And a delicious smoked fish and, of course, lard :)
Placed a first order last week. Very fast response by personal contact by Dmitry & super fast, neatly packed delivery. Thank you!
Very good service! A good cultural experience with nice exotics wines. I'm sure to buy again!
A good experience with the shop. They have a good assortment and I found all the products I needed. The order was delivered the same day. Also, the communication was clear and very friendly. I will definitely order again.
Very good variety of traditional Russian (or better to say Soviet) products. Very clean. Friendly people.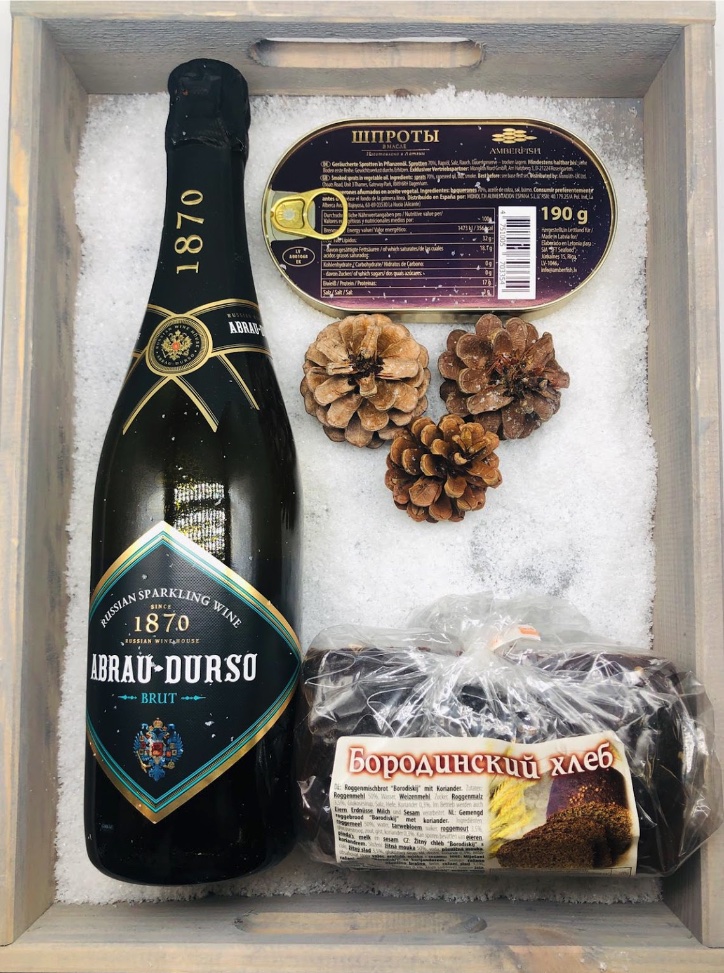 Wide variety of products and unique Georgian wine! Better to order online via nashonline.nl
Fast delivery, top quality of all products!!! See you next time!
Great store with always fresh products and very friendly owners. Can especially recommend the Georgian wines and caviar (black and salmon caviar), but also for the daily shopping!!
Careful! All orders were delivered on time! Very wide range! In a word - super!!! That's why I give 5 stars upd: the range is growing! just great stuff!!!
Very good and affordable webshop very fast delivery nice people I love it thanks to Dimitry for this great initiative.
Friendly and easy to communicate service, fast delivery and good quality, definetly to go again
Fine variety of groceries, very kind staff.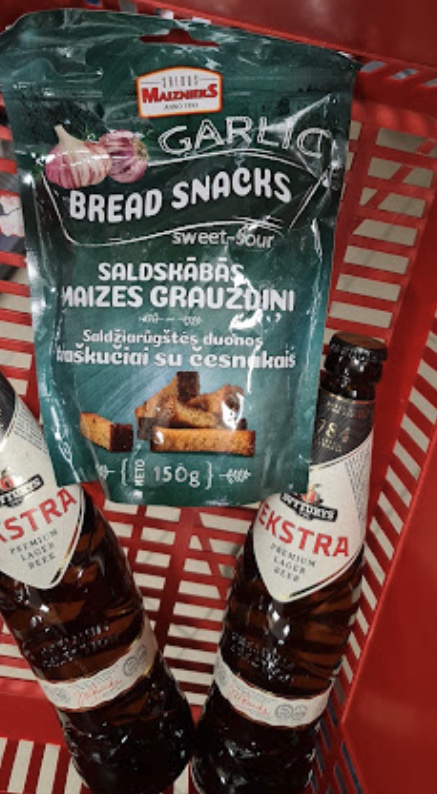 Good range
Perfect and fast delivery. Service good. Very kind owner's.
Great company and amazing service! Products are fresh and delicious, highly recommend!
Nashonline is great! Always fresh food, friendly service and fast delivery.