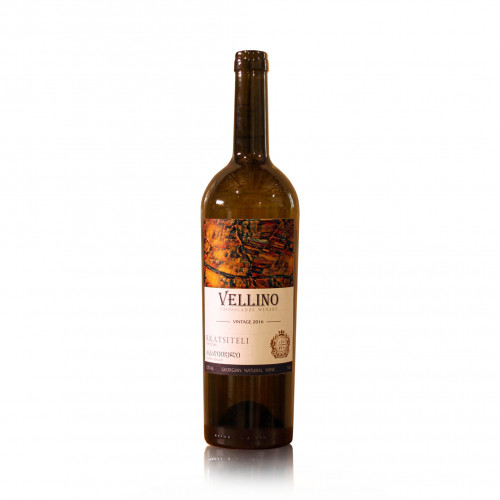 Georgian orange semi-sweet wine Vellino Rkatsiteli
Vellino Rkatsiteli is a natural semi-sweet wine with residual sugar. Made from the Rkatsiteli grape variety harvested in Kakheti. Made in the classic way. Characterized by a light straw color. The taste is expressed tones of white fruits, pears, dried fruits. It is best served with white and yellow fruits, a variety of snacks, desserts.
The grapes are harvested by hand (not by machine). Cultured yeast or any type of yeast is not used.
No additives: sugar, flavors, tartaric acid or other chemicals. Sulfides are not added before and during fermentation, sulfides are only used for bottling, the total sulfide content is 40 mg/l.