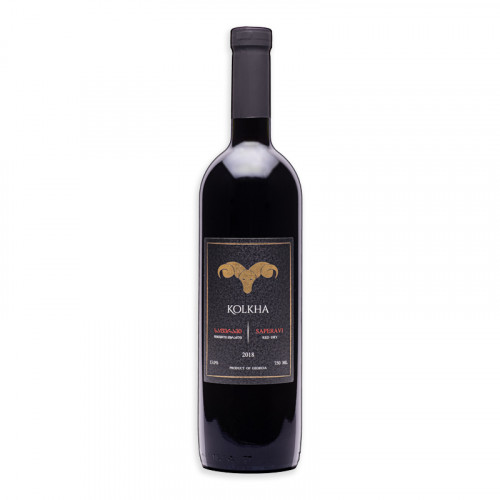 Georgian red dry wine Kolkha Saperavi
Stock:

13

Model:

4860008891545
Country: Georgia
Color: red
Sugar: dry
Volume: 0.75
Grapes: Saperavi
Manufacturer: Kolkha
Region: Kakheti
Stylistics: The wine is made from the main red variety of Georgia - Saperavi grape. The vineyard is located in the Kakheti region of Eastern Georgia at an altitude of about 500 meters above sea level.
The Saperavi grape is not without reason the most famous and most cultivated grape in the country, it forms the basis of many excellent wines, which are mainly produced in the Kakheti region.
This wine has a natural dark red color. It has a soft texture with red fruity aromas and a hint of oak. Soft tannins and pleasant residual sweetness. The wine goes well with grilled meat or cheese.