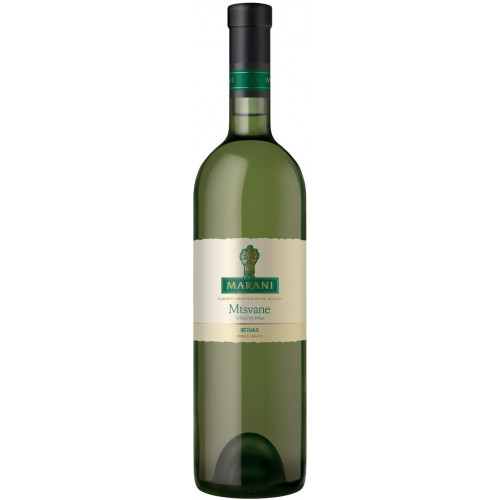 New
Georgian white dry wine Telavi Marani Mtsvane 2019
Country: Georgia
Volume: 0.75
Grapes: Mtsvane
Serving temperature: 10-12°C
Manufacturer: Telavi
Region: Kakheti
Total Sulphites:
Stylistics:
Color: The wine has a light golden color with greenish highlights.
Taste: The wine has a harmonious taste with light honey-pear tints. The finish is long lasting, with hints of citrus.
Aroma: The aroma of the wine is bright, floral, dominated by acacia and apple shades. Combines with: Wine is served with poultry and vegetable dishes, as well as an aperitif.