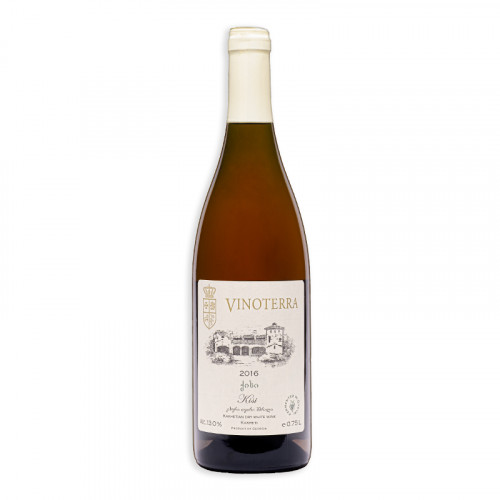 Orange dry wine Vinoterra Kisi, 13% alcohol, 0.75L
Stock:

In Stock

Model:

4860008890753
This beautiful wine Vinoterra Kisi is made from the same dry white grape, a very old variety from the Georgian vineyards of Kakheti. The wine is produced according to the traditional method of Kakheti, which means that the grapes are fermented for six months in qvevri without the addition of yeast. Due to the method, wine cannot be described as ordinary white wine, the color is more amber. This wine is bottled without filtration.
Vinoterra Kisi is amber due to prolonged skin contact in qvevri. This is a rich and elegant wine with aromas of dried apricots and almonds. The taste is pleasant, harmonious, elegant and durable thanks to a well-balanced finish.
This wine must be tasted, even if you prefer red wine. It is perfect for white meat, salted or goat cheese.