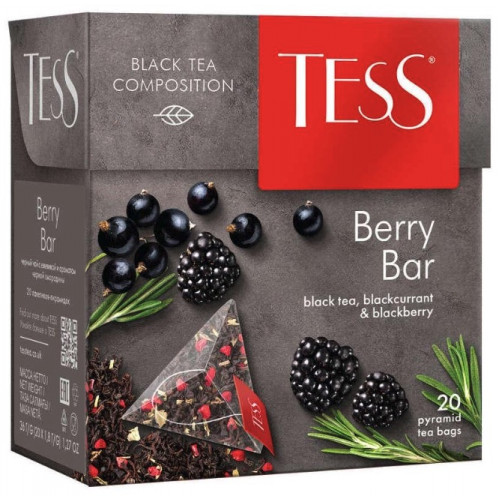 Black tea Tess "Berry Bar" flavored with rosemary, blackberry and currant leaves in 20 pyramid bags of 1.8g
Juicy mix of blackberry and blackcurrant flavors. A deep and unforgettable blend of black tea with a finishing touch of pine rosemary.
Each TESS pyramid is a precisely calibrated serving of loose leaf tea to brew the perfect cup. Easily and naturally revealing in a transparent pyramid, tea leaves, fruits, berries and herbs fully give the drink their natural energy and strength. Enjoy the taste and beauty of excellent TESS tea!