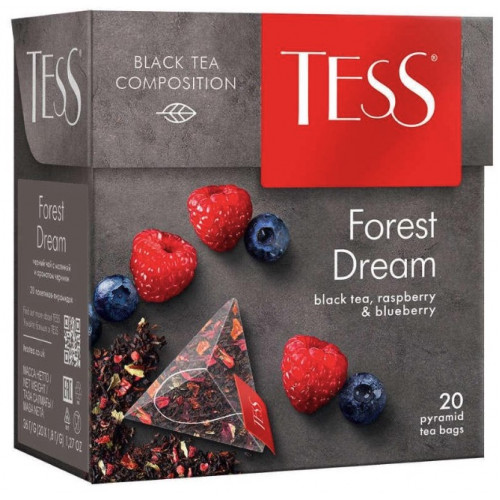 Black tea Tess "Forest Dream" flavored - raspberry and blueberry, with currant leaves, rose and hibiscus in 20 pyramid bags of 1.8g
The beautiful composition of noble Ceylon tea with pieces of forest raspberries and blueberry aroma opens up a new wonderful taste, in which the scent of the forest edge, warmed by the July sun, can be heard.
Each TESS pyramid is a precisely calibrated serving of loose leaf tea to brew the perfect cup. Revealing easily and naturally in a transparent pyramid, tea leaves, fruits, berries and herbs give the drink their natural energy and strength. Enjoy the taste and beauty of excellent TESS tea!