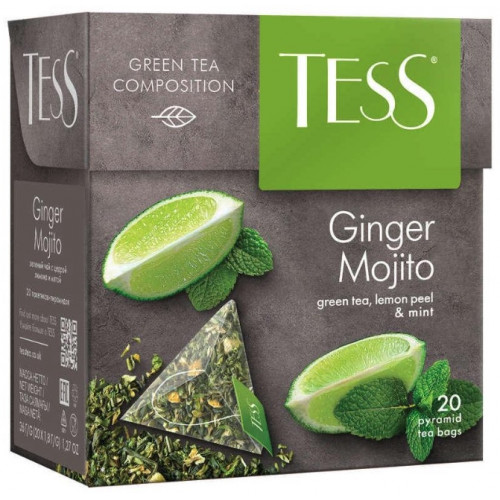 Green tea Tess "Ginger Mojito" flavored with lemon, mint and ginger in 20 pyramid bags of 1.8g
Each TESS pyramid is a precisely calibrated serving of loose leaf tea to brew the perfect cup. Easily and naturally revealing in a transparent pyramid, tea leaves, fruits, berries and herbs fully give the drink their natural energy and strength. Enjoy the taste and beauty of excellent TESS tea!
The rich spice of fragrant mint and the bitter sourness of lemon peel perfectly set off the subtle tart notes of green tea, creating a surprisingly light and fresh flavor bouquet.