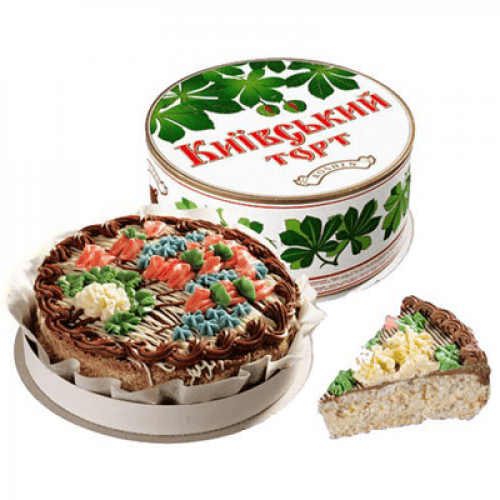 Ukrainian cake Roshen "Kievsky", 850g
Airy protein-knocked cakes with layers of delicate cream, decorated with cream patterns and nut crumbs.
Ingredients: sugar, butter 26%, roasted chopped hazelnut kernels 14%, premium wheat flour, whole condensed milk 7% (in cream), dry egg white, cocoa powder with a reduced fat content, brandy, dyes (anthocyanin , curcumin, indigo, paprika extract), dessert wine, vanillin flavor, alcohol. May contain almonds, peanuts, soy lecithin. May contain fragments of walnut shells!
Nutritional value per 100 g of product:
energy value-2021 kJ (484 kcal)
fats - 29.2 g; of which saturated fat - 14.0 g
carbohydrates - 48.9 g; of which sugar - 45.5 g
proteins - 5.2 g
salt - 0.10 g
Доставка
Delivery to all towns in the Netherlands
нет
Specifications
Country
Ukraine