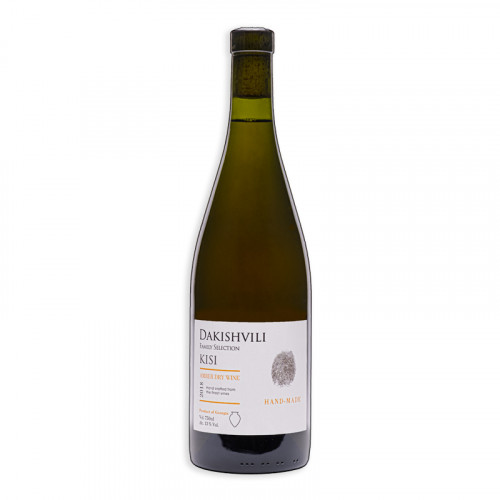 Orange Georgian wine Dakishvili Kisi, 13% alcohol, 0.75L
Stock:

In Stock

Model:

4860115000069
Country: Georgia
Color: orange
Sugar: dry
Volume: 0.75
Grapes: Kisi
Manufacturer: Dakishvili Family Vinyards
Region: Kakheti
Stylistics:
The wine is made from the Kisi grape variety, which is grown in the village of Zhaluri in Kakheti in the old vineyard of the famous Dakishvili family of winemakers.
Dakishvili Kisi is produced according to the traditional Kakhetian method, which means that the grapes are fermented for 6 months in kvevri on skins, seeds and ridges without added yeast. Due to this, the color of wine from white grapes is more amber.
It is an elegant wine with aromas of pear, dried apricots, almonds, honey and mineral notes. The taste is pleasant, with harmonious tannins and a long aftertaste.
This wine is worth trying, even if you usually prefer red wine. Dakishvili Kisi goes well with white meat, salted or goat cheese.