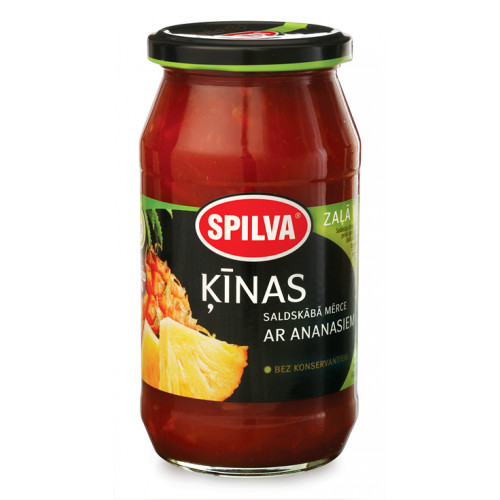 Sweet and sour Spilva sauce with pineapple, 500g
Stock:

In Stock

Model:

E058
The sauce is made according to the recipes of traditional oriental cuisine. Pieces of peach and pineapple fruit, as well as peppers, carrots and onions in vegetables give the sauce a special flavor. The sauce is ideal for preparing oriental cuisine. Sweet & Sour Sauce is especially recommended as an addition to rice or chicken dishes. There is an additional label on the label on the packaging of the sauce - a green leaf with the inscription "No preservatives", so after opening the can, it should be stored in the refrigerator.
The sauce is packed in 0.32 l; 0.53 l and 1.7 l in glass jars. The unopened shelf life is 24 months.
100 g of product contains 66 kcal (276 kJ), 0.4 g of protein, 16 g of carbohydrates and 0 g of fat.
Доставка
Delivery to all towns in the Netherlands
Да