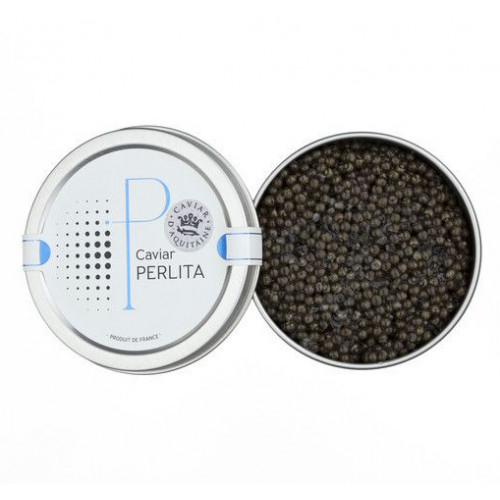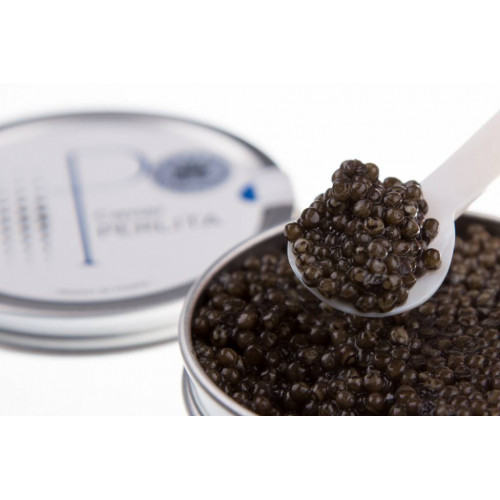 +4


Sturgeon caviar "Perlita d'Aquitaine", 50g
Caviar is considered one of the most nutritious and balanced foods, besides, sturgeon caviar is very tasty. The value of sturgeon caviar lies in the fact that it contains almost all the useful trace elements necessary for our body. Many people write about caviar as an immune-strengthening product, and for good reason. Fish roe contains about a third of proteins and 10% fats. Among the vitamins that caviar is rich in are vitamins A, B, D, E, as well as amino acids, potassium, calcium, magnesium, sodium, manganese, phosphorus, silicon, zinc and, of course, iodine, because of which the caviar became such a demanded product among the inhabitants of the northern regions of Russia. These substances contain effective benefits of caviar, which strengthens the body and is a preventive measure. Excellent examples of when you need to include caviar in your diet are people with heart failure, weak immunity, problems with the nervous system, and poor eyesight. In addition, black and red caviar is an excellent aphrodisiac that stimulates the production of hormones serotonin and testosterone.
The caviar increases hemoglobin, therefore it is very useful for pregnant women. However, black caviar also has contraindications - it should not be eaten for puffiness, for children under 3 years old. It is also necessary to remember that caviar is a very salty product, and those who may have problems due to high salt intake are also not advised to consume it.
The caviar is rolled into cans without preliminary sterilisation, since the product does not tolerate even just warm temperatures and can turn into an unappetising porridge. Caviar is packaged under vacuum and with the use of certain preservatives, which allow it to retain its properties during transportation and during storage in the store. Perlita caviar comes from the sturgeon Acipenser baeri, born and raised in Teix in the Arcachon Basin (Gironde, France).
Ingredients: Sturgeon caviar, salt, E285 preservative.