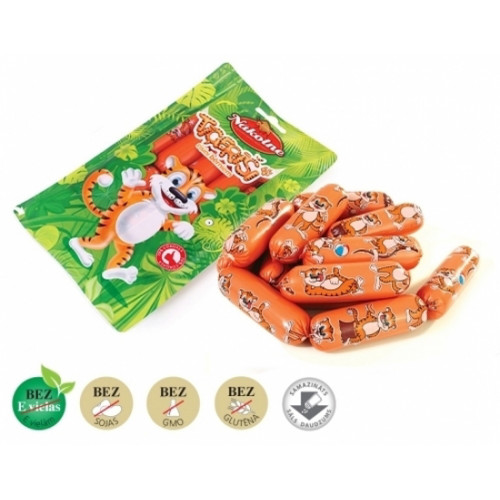 Ожидаем
Sausages "Little Tigers" Nakotne, 310g
Stock:

Ожидаем

Model:

A210
Thanks to their mild taste and attractive design, these sausages are especially popular with children. Sausages are easy and quick to cook. Contain 70% high quality pork.
The product meets the requirements of the Decree of the Cabinet of Ministers of Latvia No. 172 "Regulation on Nutrition Standards for Students of Educational Institutions, Clients of Social Protection and Social Rehabilitation Institutions and Patients of Medical Institutions". Latvian Merchants Association Award received Product of the Year 2018.
Expiration date: 14 days
Storage temperature: from + 2 ° to + 6 ° C.
Доставка
Delivery to all towns in the Netherlands
да