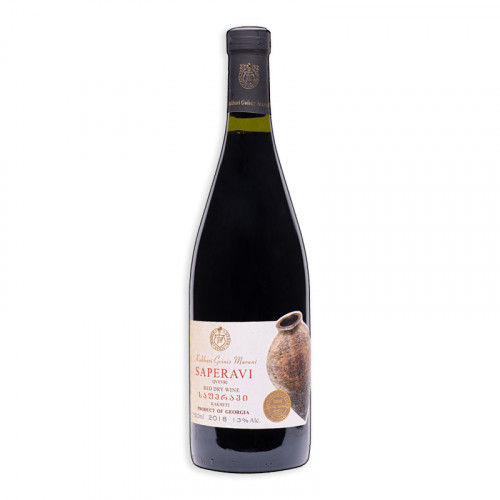 Georgian wine Kahuri Gvinis Marani Saperavi Qvevri, 0.75l
Stock:

In Stock

Model:

4860101020996
Country: Georgia
Color: red
Sugar: dry
Volume: 0.75
Grapes: Saperavi
Manufacturer: Kahuri Gvinis Marani
Region: Kakheti
Stylistics:
The classic of Georgian winemaking is wine from the main Saperavi grape variety in the ancient technology of Kvevri winemaking. Kvevri is a huge clay amphora or jug ​​immersed in the ground, where whole bunches of grapes are dropped, and in which the fermentation process takes place. Nothing more, just the taste of the wine as it has been for centuries.
Saperavi made in kvevri has the brightest characteristics of Georgian red wine: dark ruby ​​color, aromas of slightly overripe cherries and plums, deep shades of earth, ripe unsharp tannins. The wine is great for long aging, but even now it can be enjoyed to the fullest.
It goes well with meat dishes and mature cheeses.