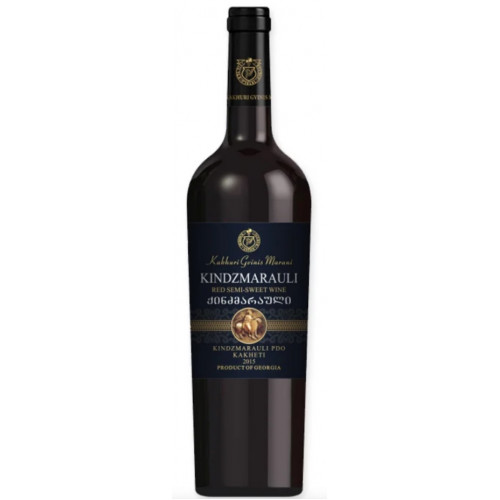 Ожидаем
Georgian red semi-sweet wine Kakhuri Gvinis Marani Kindzmarauli, 750ml
Stock:

Ожидаем

Model:

4860101020309
Country: Georgia
Color: red
Sugar: semi-sweet
Volume: 0.75
Grapes: Saperavi
Manufacturer: Kakhuri Gvinis Marani
Region: Kakheti
Stylistics:
Kakhuri Gvinis Marani Kindzmarauli wine is a semi-sweet red wine made from the Saperavi grape variety. The appellation Kindzmarauli, in which grapes for this wine are grown, is located in the Kvareli region of Kakheti at the confluence of two rivers.
This naturally sweet wine is made from very dark aromatic grapes with a high sugar content, fermentation is stopped in the cold to preserve the sweetness in the drink. The result is a deep red wine with aromas of strawberries, blackberries and cherries, red berry jam, notes of chocolate and vanilla. On the palate there is a balance of sweetness and tannins, the wine has a medium body and a rich, almost silky finish.
The wine goes well with both grilled meat and red fruits, nuts, chocolate-based desserts.