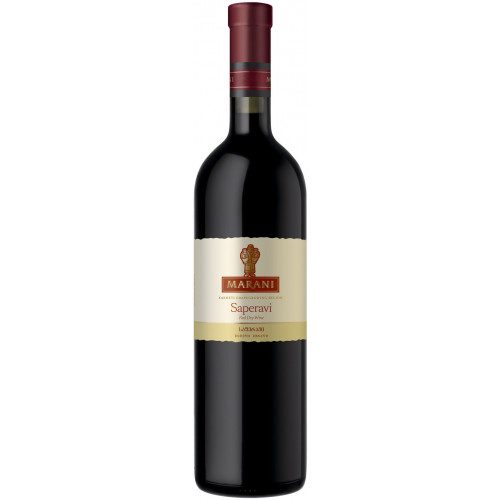 New
Georgian red dry wine Telavi Marani Saperavi 2018
Stock:

10

Model:

SWA121019
Country: Georgia
Volume: 0.75
Grapes: Saperavi
Serving temperature:
Manufacturer: Telavi Marani Wine Cellar
Region: Kakheti
Total Sulphites:
Stylistics: "Marani" Saperavi is a classic Georgian dry wine made from Saperavi grapes. The berries harvested during the period of maximum ripeness are subjected to separation from the ridges and crushing. Fermentation is carried out in stainless steel tanks at a controlled temperature of 23-28 ° C. To enhance the extraction of aromatic and coloring substances from the skins of grapes, repair and delestage technologies are used. After 8-10 days of fermentation, the wort is removed from the sediment and subjected to malolactic fermentation. Then the wine is aged in tanks, and after bottling - and in bottles at controlled temperature and humidity.