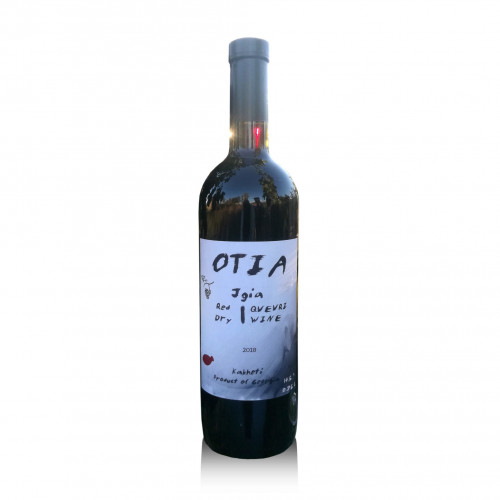 Georgian red dry wine OTIA Jgia 2018 Qvevri
Stock:

In Stock

Model:

M202015
OTIA Jgia Qvevri 2018:
This natural wine is made in Qvevri with skin contact maceration for 4 months from Jgia grapes variety, which is harvested in Region. Characterized by dark ruby color. There are expressed tones of blackberry, black plum and ripe cherry in flavor. It's sophisticated and harmonic with a smooth ending. Best served with beef steak, barbecue, roasted mushrooms, and varieties of cheese.
Bio viticulture (no chemical/synthetic pesticides or herbicides)
No cultured yeast or any type of yeast is used.
No additives: sugars, aromas, tartaric acids or other chemicals.
Unfiltered (may contain natural sediment)
Fermented and aged in Qvevri up to 18onth.
No sulphides added before and during fermentation, sulphides used for bottling only, with total sulphide content 40mg/l.