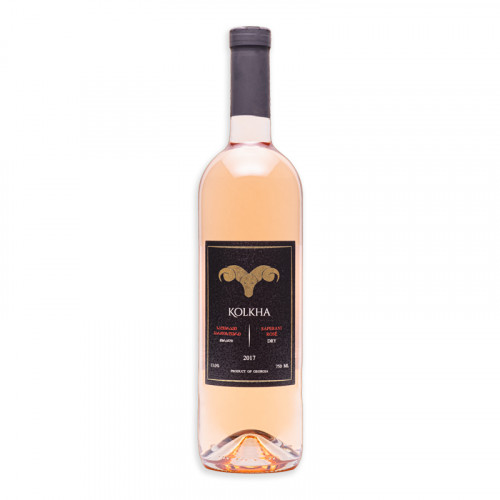 New
Georgian red dry wine Kolkha Saperavi Rose
Stock:

6

Model:

4860008891507
Country: Georgia
Color: red
Sugar: dry
Volume: 0.75
Grapes: Saperavi
Manufacturer: Kolkha
Region: Kakheti
Stylistics: The wine is made from the main red variety of Georgia - Saperavi grape. The vineyard is located in the Kakheti region of Eastern Georgia at an altitude of about 500 meters above sea level.
The Saperavi grape is not without reason the most famous and most cultivated grape in the country, it forms the basis of many excellent wines, which are mainly produced in the Kakheti region.
Typically, rosé wine is made with very short contact with the skins of the grapes. This rosé is a unique exception: the Saperavi grape is one of the 12 teinturia grape varieties in the world. This means that the grapes have red flesh and, in the case of Saperavi grapes, thick purple skins. Thus, for the production of this rosé wine, only pressing the grapes is enough. The great thing about this rose is that it also has a nice full flavor, but it has some fresh acids in it that pairs nicely with the fruity flavor. A beautiful versatile wine that can be enjoyed on the beach, on a sunny terrace, it can also be served with fish dishes.