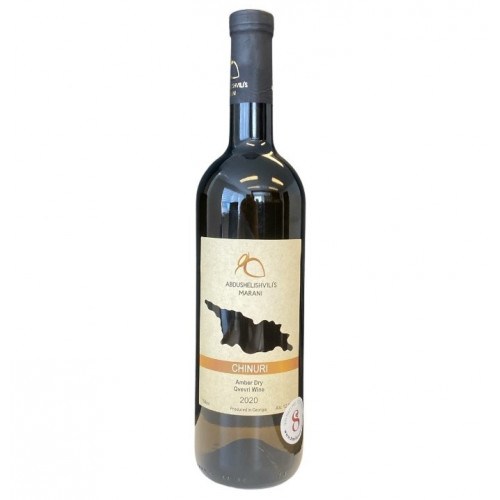 New
Georgian Qvevri orange dry wine Abdushelishvili Chinuri 2019
This natural wine is made in Qvevri by skin maceration for 6 months from Chinuri grapes harvested in Kakheti. Characterized by a light orange color. Notes of aromas of white fruits and green apples are pronounced. The wine is refined and harmonious with a smooth finish. From a professional Qvevri jury, this wine won a gold medal at the International Qvevri Wine Competition in 2020! The wine goes well with steaks, kebabs, fried mushrooms and cheeses.
The grapes are harvested by hand (not by machine).
Cultured yeast or any type of yeast is not used.
No additives such as: sugar, flavors, preservatives, tartaric acid or other chemicals.
Unfiltered (may contain natural sediment).
Fermented and aged in qvevri (up to 12 months).
Sulfites are not added before and during fermentation, sulfites are only used for bottling, with a total sulfite content < 40 mg/l.