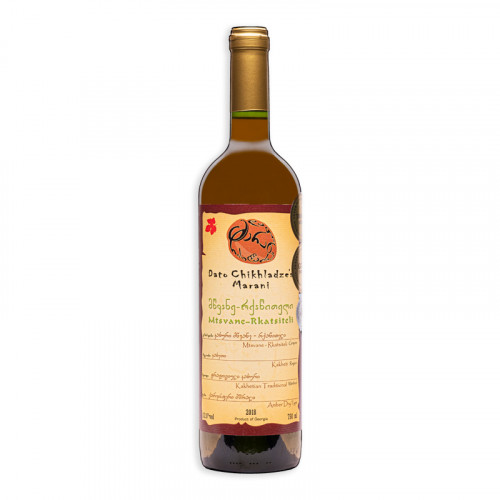 Ожидаем
Georgian orange dry wine Chikhladze Marani Mtsvane-Rkatsiteli, 750ml
Stock:

Ожидаем

Model:

7448137699618
Country: Georgia
Color: Orange
Sugar: Dry
Volume: 0.75
Grapes: Kakhuri Mtsvane, Rkatsiteli
Manufacturer: Dato Chikhladze's Marani
Region: Kakheti
Stylistics:
A blend of two autochthonous, primordially Georgian grape combs from a small family winery.
Bright unforgettable wine produced according to traditional Kakhetian technology in kvevri. Aromas of dried fruits, herbs, citrus fruits and at the same time distinct notes of smoke, smoking. This wine has won numerous awards at wine competitions in Georgia.
Try it with smoked cheese, white meat.
In order to fully appreciate the taste and aroma of orange wines, we do not recommend chilling them below 18 degrees and opening them some time before use.