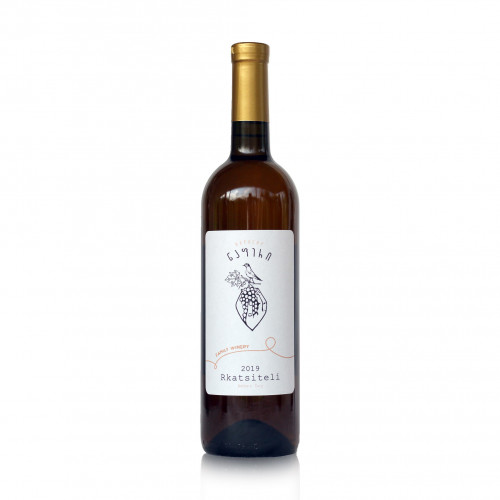 Georgian orange dry wine Qvevri Napheri Rkatsiteli 2019
Stock:

In Stock

Model:

M202019
Napheri, Rkatsiteli 2018, Kartli Region (Mtskheta):
This natural wine is made in Qvevri with skin contact maceration for 6 months from Rkatsiteli grapes variety, which is harvested in Kartli Region. Characterized by light Amber/Orange color. There are expressed tones of white fruits (apricots). It's sophisticated and harmonic with a smooth ending.
Bio viticulture (no chemical/synthetic pesticides or herbicides)
No cultured yeast or any type of yeast is used.
No additives: sugars, aromas, tartaric acids or other chemicals.
Filtered in 1 micron paper filter.
Fermented and aged in Qvevri up to 18onth.
No sulphides added before and during fermentation, sulphides used for bottling only, with total sulphide content 40mg/l.