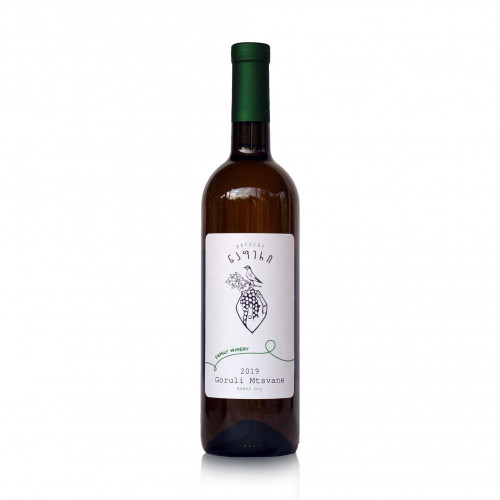 Georgian orange dry wine Qvevri Napheri Goruli Mtsvane 2019
Country: Georgia
Volume: 0.75
Grapes: Goruli Mtsvane
Serving temperature: 12°C – 14°C
Manufacturer: Napheri
Region: Kartli
Total Sulphites:
Stylistics: This natural wine is made by the traditional Georgian (Qvevri) method from Goruli Mtsvane grapes variety, which is harvested in Kartli Region. Fermented on the skin for 4 months and aged up to 18 month in Qvevri. Characterized by the amber-colour and light tannin's with fresh tones of green apple. Awarded by Silver medal in 2020 Qvevri wine competition. 2000 bottles produced.
Technical data:
Bio viticulture (no chemical/synthetic pesticides or herbicides)
No cultured yeast or any type of yeast is used.
No additives: sugars, aromas, tartaric acids or other chemicals.
Filtered in 1 micron paper filter.
Fermented and aged in Qvevri up to 18 months