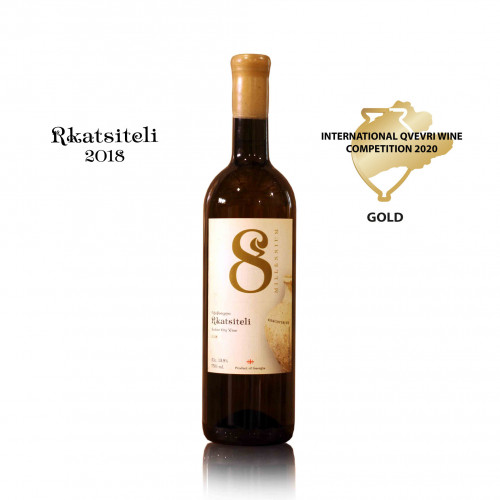 Georgian orange dry wine Qvevri 8Millennium Rkatsiteli 2018
Stock:

In Stock

Model:

M202009
8millennium Rkatsiteli Qvevri 2017 & 2018:
This natural wine is made of Rkatsiteli grapes. It is characterized by light amber colour and has ripe white fruits, peaches, and citrus aromas. It is distinguished by cheerful balanced acidity and well-developed tannin's. This is a highly complex wine for professional wine tasting, it holds a gold medal of Qvevri wine competition 2019 and 2020. Only 1,500 bottles were produced each year.
Technical data: Bio-dynamic viticulture (followed by moon cycle)
The grapes are harvested by hand.
Cultured yeast or any type of yeast is not used.
No additives: sugars, aromas, tartaric acids or other chemicals.
Unfiltered (may contain natural sediment).
Fermented and aged in Qvevri (up to 12 month).
No sulphides added before and during fermentation (contains only naturally occurring sulphides).