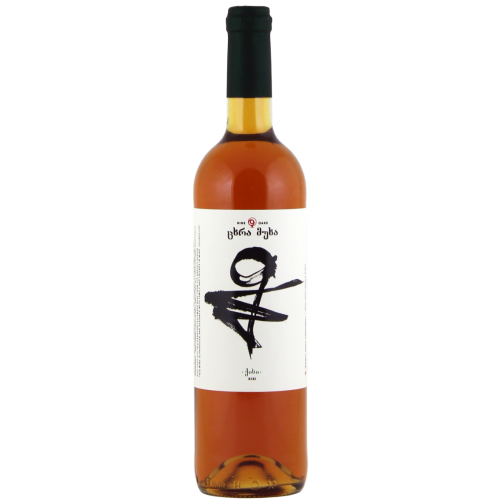 Georgian orange dry wine Nine oaks kisi qvevri 2018
Stock:

In Stock

Model:

Nash_80058
Country: Georgia
Color: orange
Sugar: dry
Volume: 0.75
Grapes: Kisi
Manufacturer: Nine Oaks Estate
Region: Kakheti
Stylistics:
A young ambitious project from Georgia that has existed since 2012, which has united winemakers and designers, and has created a wine using traditional technology, but with a modern sound. The wine was named "9 oaks" in honor of 9 trees growing on the territory of the winery in the Kakheti region at the foot of the Caucasus Mountains and in the valley of the Alazani River.
The limited, very small volume of wine produced each year makes this product truly unique. To a large extent, this wine is made for family and friends, but now you can also enjoy the taste of this wonderful drink.
Nine Oaks Kisi wine is a wine from the indigenous Kisi grape variety, which grows only in Georgia. Apples, pears, melon in the aroma, pleasant minerality and honey notes in the taste.
In order to fully appreciate the taste and aroma of orange wines, we do not recommend chilling them below 18 degrees and opening them some time before use.