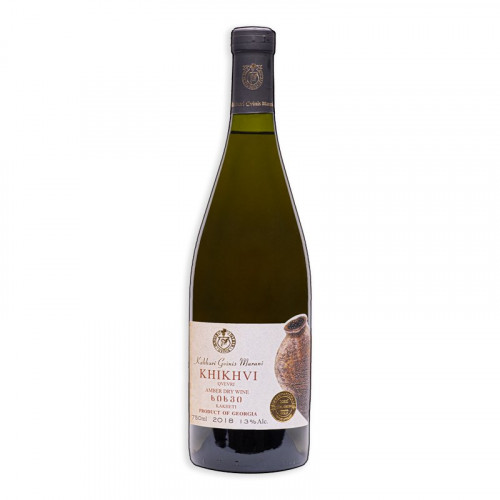 Dry Georgian wine Kahuri Gvinis Marani Khikhvi, 13%, 750ml
Stock:

In Stock

Model:

4860101021399
Country: Georgia
Color: orange
Sugar: Dry
Volume: 0.75
Grapes: Khikhvi
Manufacturer: Kakhuri Gvinis Marani
Region: Kakheti
Stylistics:
Orange wines are truly the pride of Georgian winemaking. A unique method of vinification of white grape varieties with whole bunches, involving prolonged contact of the juice with the skin of the berry, gives the wine the same amber color, full body and much higher tannins than traditional methods. Vinification and subsequent aging traditionally takes place in clay amphoras dug into the ground, which are called qvevri.
Kakhuri Gvinis Marani Khikhvi wine is made from a very rare Khikhvi grape variety, which grows only in Georgia. This variety is characterized by tones of exotic fruits, orange, dried fruits (peach, apricot) and red berries.
The wine has good acidity, pleasant tannins and is perfect for the first acquaintance with amber (orange) wines. We recommend opening the wine a little in advance, if possible pour it into a decanter. Serve at a temperature not lower than 18 degrees.