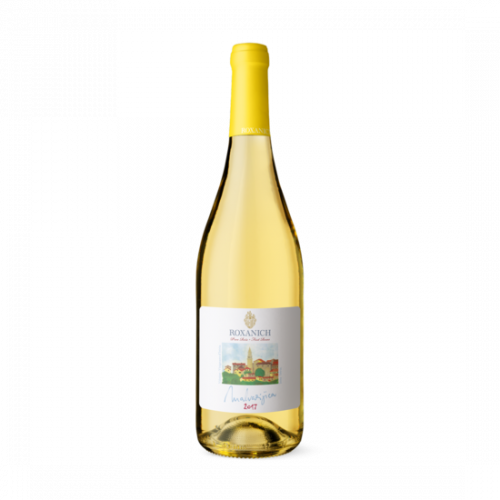 New
Croatian dry white wine Roxanich Malvazijica 2017
Stock:

In Stock

Model:

Nash_80168
Via Malvazijica, Roxanich introduced wine lovers to the world of natural wines. Verified with spontaneous fermentation with native yeasts, unfiltered and raised in natural barrels and matured to present the wine as it should be - not unnecessarily complex and accessible.
Mladen Rozanic
With a lifelong love for great wine, especially the wines of the Rhône Valley, and a passion for the region of his native Istria, Mladen Rozanic has long sought the right terrain to plant his wines according to the extensive knowledge he had gained during his journey and learned from great wine growers around the world. Subsequently, 26 hectares of vineyards were planted over a four-year period in western Istria near Višnjan, an ideal region for Mladen's purposes, thanks to the excellent climatic and geological conditions.
Roxanich makes natural wines from both indigenous and internationally recognized grape varieties, all in accordance with the highest environmental standards, growing grapes using traditional methods with crop control and minimal intervention. Mechanical and chemical intervention is excluded in the winery. Grapes are stored in specially shaped barrels, aged wooden barrels with a capacity of 55 to 75 hl, where maceration and fermentation take place. After pressing and decanting for the first time, the wine is again stored in the same barrels and in 38 hl barrels where it is kept for three years for maturing.
These wines are characterized by a long skin contact that varies from vintage to vintage - 4 to 6 weeks for the red wines, and for whites from 8 days for the Chardonnay to 174 days for both Malvazija Antica and the brand new cuvée 'Ines in White named after Mladen's wife Ines. Rich flavors, extraordinary colors give these wines their truly unique personalities.
From the first vintages of 2005 that came out of the cellar in 2008, the natural wines of Roxanich enjoyed great success worldwide.