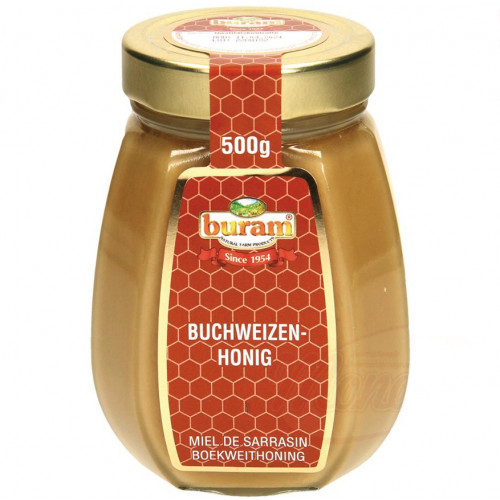 Buckwheat honey Buram, 500g
The benefits of buckwheat honey as a nutritious product, an effective medicine have been known since the advent of the first civilizations. This is the only natural sweet that does not deteriorate during long-term storage. It can change taste due to aging, while the nutritional value remains high.
Buckwheat honey has a dark saturated color, bitter taste, spicy aroma. Pershit in the throat due to a slight irritant effect. This positive effect on the receptors, which activates metabolic processes and local immunity, promotes blood flow.